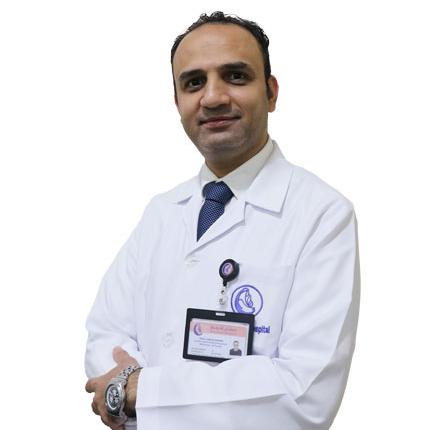 Dr. Wael Abd El Gwad
Consultant internal medicine and GIT and hepatology
INTERNAL MEDICINE
---
Contact Information
+966 920 004 477
Mouwasat Hospital Dammam
Qualifications:
Doctorate degree internal •medicine, Assiut university.
Master degree, Assiut university, internal medicine.
MBBCH, Assiut university .
Member of upper Egypt society of GIT endoscopy .
Member of Egyptian tropical and infections diseases society.
Member of European gastroenterology & hepatology society.
Cases to be seen:
Performance of various GIT procedures, including:
 Diagnostic upper endoscopy and colonoscopy for adults and pediatrics.
 Therapeutic upper endoscopy and colonoscopy for.
 Upper and lower GIT bleeding.
Thermocoagulation.
Band ligation.
Argon plasama coagulation.
Hemoclip.
Sclerotherapy.
 Polypectomy.
 Lumen dilation.
 Foreign body removal.
 Other GIT procedures:
 Capsule endoscopy.
Esophageal manometry (HRM).
 Impedence/pH monitor for oesophagus.
 Intragastric baloon.